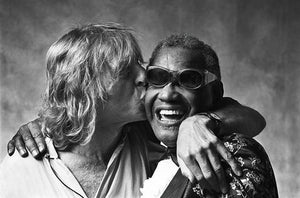 The Power and the Passion to Create
Norman Seeff is a renowned photographer and filmmaker known for his iconic portraits of celebrities and musicians. He is best known for his work in the 1970s and 1980s, during which he captured the images of some of the most famous and influential figures of the time, including The Rolling Stones, Steve Jobs, and many, many more.

Studio CT is proud to present these limited edition prints from Norman's vast portfolio.