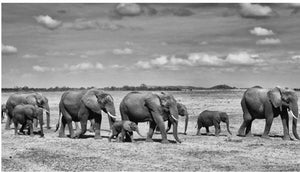 Animal & Nature Photography
A native New Yorker, Lynn Frankel Fleetwood worked in the music and film industries for nearly 30 years while living alternately in Southern California and Maui, Hawaii.  
As an animal lover and one who is sensitive to the world around her, Lynn has the capacity to capture both emotional and physical sensations through her photographs.  Initially inspired by photographing wildlife in Africa Lynn has expanded her subjects, finding beauty in the unexpected and revealing moments that others might miss.   
A portion of Lynn's net proceeds will be donated to either the David Sheldrick Animal Trust or to the Amboseli Trust for Elephants.